A healthier and more sustainable EU food system is a cornerstone of the European Green Deal, and the Farm to Fork strategy sets out ambitious targets for 2030. The strategy sets out on a course to transform the food system in Europe, enhancing more sustainable farming practices and making use of different inputs. Halving nutrients losses, expanding organic farmland and reducing food waste are just some of the many targets. Achieving these targets will require a broad set of measures and development of AgTech might be a good fit for both farmers and governments.

Innovative solutions
The European Union has committed to deep cuts in greenhouse gas emissions and to reduce the pressure on key natural resources affected by agriculture like soil, air and water quality and preserving biodiversity. Innovative AgTech solutions hold the potential to help meet these targets, and can also be seen as positive for the ordinary farmer. Increasing crops and livestock productivity, lowering emissions and reducing water and soil pollution all ensure more circularity while reducing waste and are welcome intentions for farmers. New solutions might be looked upon as more positive than just putting on restrictions or increasing taxes, especially if the solutions can improve farm operations and outcomes.
N2 Applied has developed one of the solutions that can help reaching multiple targets. The solution has proven a dramatic reduction in emissions for livestock farms and biogas plants, stopping the loss of nutrients and making agriculture less dependent on chemical fertilisers produced with fossil fuels.
The pace of agricultural innovation has increased significantly over the last decades but may struggle on being widely adopted due to financial and non-financial barriers. To ensure that farming systems are changed in the right direction at the required pace, innovative AgTech needs fast and wide adoption.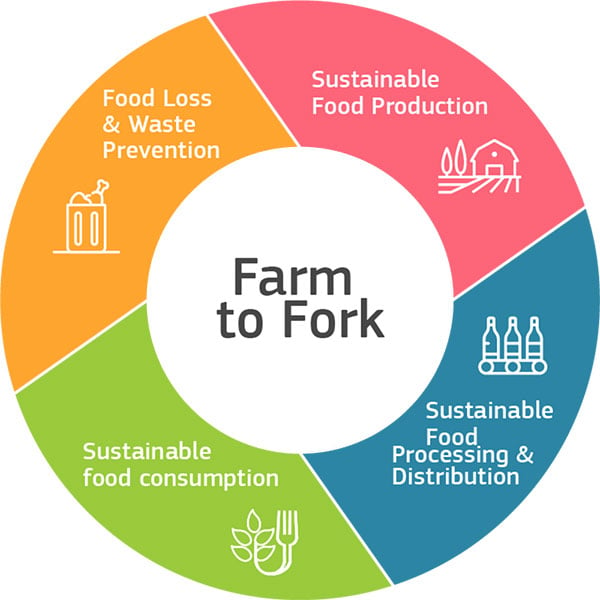 Profitability and support
Wide adoption of new solutions requires profitability and support to manage risks. The agriculture sector consists of many small and medium enterprises with a limited long-term investment budget. Jumping on new solutions comes with high risk and potentially limited benefits. It will sometimes be safer to wait and be a "second mover". For the farmers, testing and demonstration are difficult and costly at operational scale and farmers are reluctant to invest in unproven technologies. This reluctance is further reinforced by the fact that farmers do not know how well the innovative technology will perform under the specific conditions of their farms and how to use the innovative technology in combination with existing ones. As the need for new solutions is imminent, it is important that there are sufficient risk reductions and upside benefits for being a first mover.


Greener direction
Reaching environmental goals cannot be dependent on farms becoming idealists. It is an important responsibility for both the public and private sectors to make environmental practices the most profitable way of farming. Going in a greener direction is impossible without a green bottom line. This can be supported by relevant support schemes from the authorities or large actors in the food system.
For technology developers, clear guidelines and support for testing and demonstrations are important, and acceptance for new solutions must been given fast approval in order to benefit from existing support mechanisms. When you are developing solutions for farming, which includes livestock, outdoor activities and large variations from farm to farm, it takes longer time. Doing a field trial experiment requires a full season, and you have to wait until next spring before you can to the next.


Transforming the food system
Success in improving the sustainability of the food system requires both new solutions which work in real world farming and can become profitable for farmers and developers. This does not happen without significant investments and mobilisation of private equity. Agriculture is a complex and multifaceted area and to give relevant and accepted evidence of sustainable food production is not straightforward. As investors move towards projects with higher environmental impact it is important to remember that food production is essential for good health and wellbeing. The food system shall be transformed - not phased out like fossil fuels.